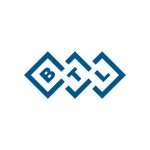 БТЛ Индъстрийз ЕАД
Адрес: Plovdiv / бул. "Пещерско шосе" 30, Пловдив
BTL is a leading international provider of state-of-the-art medical equipment with 20 years history of success. With over 1300 employees worldwide including more than 250 product development engineers we design, produce and sell devices for cardiology, physiotherapy and aesthetic medicine in more than 100 countries across 5 continents.
Covering all international standards in the medical field our main production facility located in Plovdiv, Bulgaria is manufacturing and shipping devices all over the world for more than 15 years.
Challenging the boundaries and innovating our R&D activities in Sofia, Bulgaria with highly motivated team brings new ideas to complete products ready to serve the people for a better quality of life.


See more at our corporate websites.